Climate Smart Agriculture – An approach to Sustainable Development
Promoting Climate smart agriculture practices that contribute to reducing rural poverty and food insecurity are implemented in SIARD for replication in 60 villages of Vellore, Kanchipuram and Thiruvallur districts of Tamil Nadu region. It includes promotion of a) Eco friendly fruit garden, b) water management systems, c) Intercropping technology, d) Seed banks, e) Friends of the Earth for children, f) Wipe Out Waste (WoW) Awards and g) Celebration of Farmer Festival.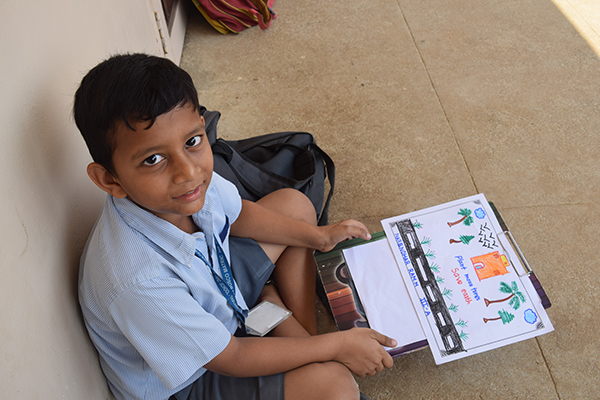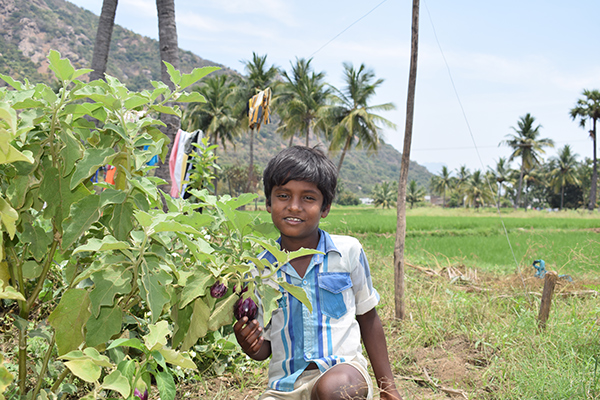 This project aims to strengthen the environmental activities in the Don Bosco schools. And also to start new Eco-Friendly initiatives. Green army is a forum through which students can reach out influence, engage their parents and neighborhood communities to promote sound environmental behavior. Three day nature camps are organized for the selected members of Green army. Imparting students' habits and life style for minimum waste generation, source separation of waste and disposing the waste to the nearest storage point. Planting 6000 tress saplings like Neem, Tamarind, Mango, Guava, Sapota, Pomogranate, Vilvum, Amla, Coconut, Malaivembu. Rain water harvestings structure are promoted in the school. Promotion of school organic vegetable / Herbal Garden are the major activities of this project.