Women Empowerment Projects
To create women entrepreneurs in the biggest slum of Chennai. Basin Bridge is located in the northern region of Chennai. The people in this area are mostly daily wage earners. The children, youth and women here are considered as most vulnerable target groups. To bring the change in the society. Women needs to be facilitated with entrepreneurship as the family burden mostly rests on their Home management skills. These vulnerable women are trained in financial management, banking management, business skills and supported with financial aid. As Revolving Fund.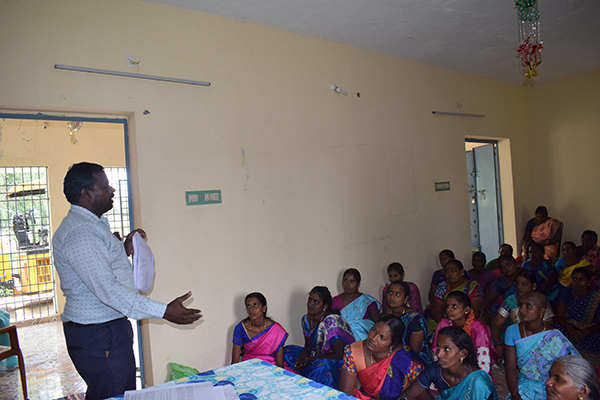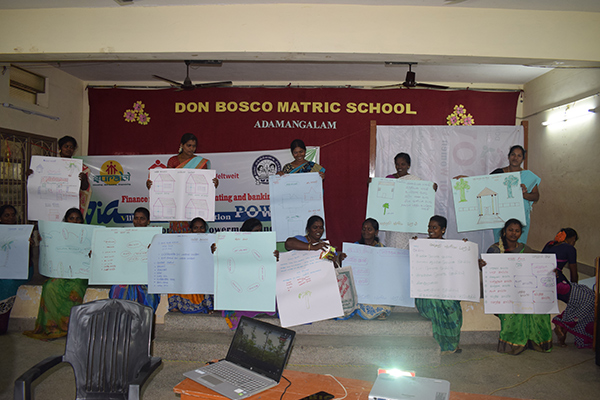 Women constitute almost 50% of the world's population but India has shown disproportionate sex ratio whereby female's population has been comparatively lower than males. The concept of empowerment flows from the POWER. Empowerment of women would mean equipping women to be economically independent, self-reliant, have positive esteem with an ability to face any difficult situation and actively participate in the development activities. The project aims to reach out to 2000 women in the rural areas. This project is carried out in four locations namely Veeralur, Polur, Tiruvannamalai and Andaman. We organise group based workshops, Organic farming & Kitchen garden training and Seed capital for micro-business.